Free Online Roulette Flash Game

A Guide to Playing Roulette in Reno

Published on March 29th, 2009 - 12:38pm PST

Here is a guide to a few of the casinos in Reno that offer roulette gambling:

Atlantis Casino Resort and Spa:

This popular Reno casino offers a total of three roulette tables. Each of these tables features the American roulette style which means there is the double zero. The minimums at these roulette tables start at $4 inside or outside (meaning you must place at least four dollars worth of chips on the inside and four dollars worth of chips on the outside or one or the other). The table maximum is set at $25 per number inside or $1000 outside.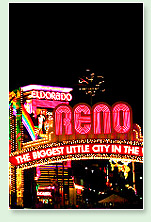 Circus Circus Hotel Casino:

At the Circus Circus Hotel and Casino you will find a total of five roulette tables. The roulette tables are American style and there is a $10 minimum table bet inside or outside. The maximum is $25 for a straight up bet.

Club Cal Neva Hotel Casino

Club Cal Neva has up to three open roulette tables which are all American style. The minimums start at $1 inside or outside and the maximum is $1000 for even money.

Grand Sierra Resort and Casino

This casino offers four different roulette tables, of which all feature the American style gaming. They enforce a $5 minimum bet inside and outside. Even money bets are limited to $1000 and inside bets are limited to $500 or $100 straight up.

Siena Hotel Spa and Casino

If you are looking for a European style casino, they are hard to come by. However, the Siena Hotel Spa and Casino offers one roulette table and is for a European style game. The table minimum is enforced at $1 with a maximum bet of $500 inside or outside.




Play roulette for Free or for Real Money at Bovada








Bovada Casino is a great place to gamble online.
Great graphics, high payouts and get a Free Welcome Bonus of up to $500 when you open an account. It doesn't get much better than that!

Play for free or

Sign up to Play Roulette and get a Free $500 Bonus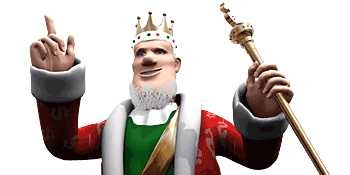 Go back to Online Roulette King's homepage
Back to Top