Betspin.com Download and Bonus Review
Click Here To Sign Up For Betspin and Get a 200% Deposit Bonus and 50 Free Spins!
Betspin.com is an online casino launched in January 2015. It is owned by the Gaming Innovation Group which also owns the Guts, Thrills, Betspin and Kaboo casinos.
Based on the research we conducted and our experience at Betspin.com we consider this to be an outstanding casino for slots players and good casino generally.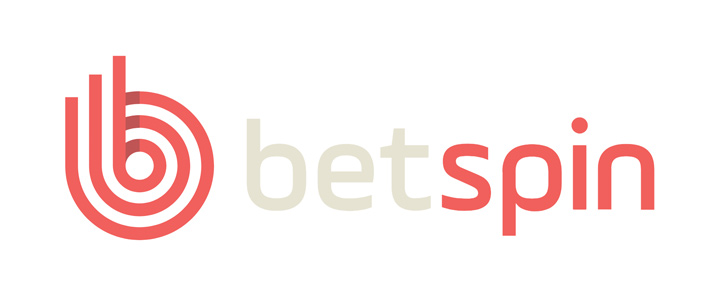 How Will We Review Betspin Casino?
We will evaluate Betspin Casino according to the following criteria:
- Reputation and trustworthiness - in this section we will look at the quality of the regulatory bodies that licence Betspin, as well as the casino's reputation and level of trustworthiness.
- iGaming software - this criterion will examine the quality of the iGaming software used by the casino.
- Games offered - this section will look at the number and variety of games available at Betspin.
- Support and customer service - this criterion will examine the quality and level of support and customer service at Betspin.
- Promotions and bonuses - here we will look at the promotions and sign-up bonuses this casino offers. We'll also take a closer look at any problematic terms and conditions.
- Deposits and withdrawals - this criterion will evaluate the withdrawal and deposit options available at Betspin.
We will sum up our general opinion in a 'final word' part at the end of each section and give that section a score out of 10. These scores will then be added together at the end of the review and the casino will be given a final representative score out of 100.
We will also briefly discuss any miscellaneous points of interest in a final unrated section.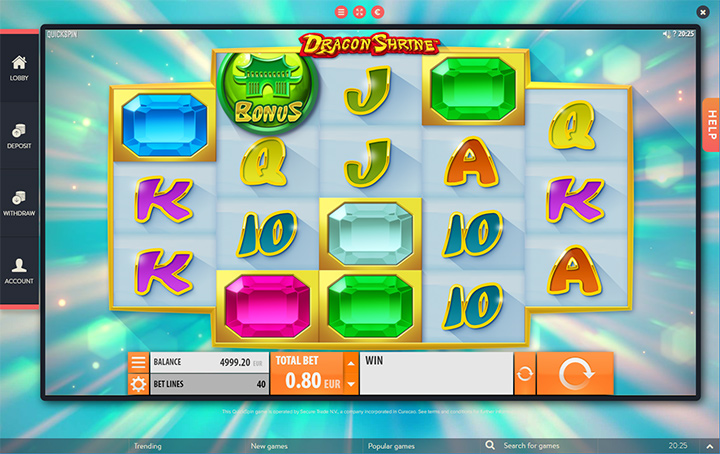 Reputation and Trustworthiness
Regulators
Betspin Casino is run by MT SecureTrade Limited, which is in turn owned by the Gaming Innovation Group. MT Secure Trade is licensed with the Gambling Commission of Great Britain, the Malta Gaming Authority and the Curacao eGaming Comission.
The Gambling Commission of Great Britain is the best run and most respected online casino regulator anywhere in the world, and the Malta Gaming Authority is also a gaming authority of good repute that licenses many top-tier online casinos.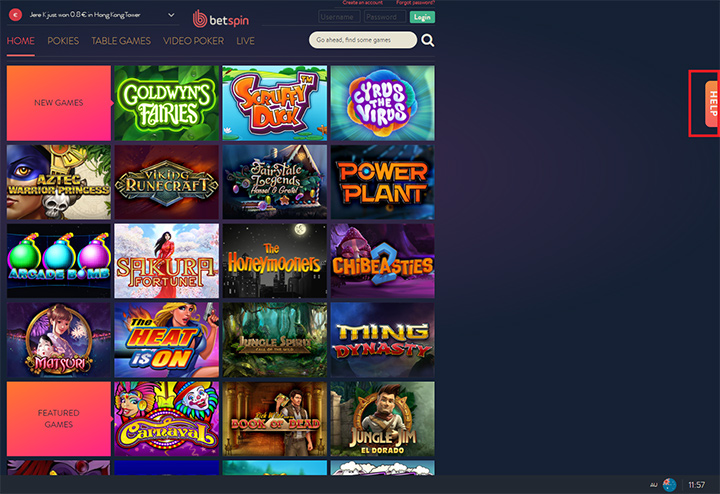 Betspin is also licensed by the Curacao eGaming Commission. This regulator does not have a good reputation and licences many disreputable online casinos. They do not enforce regulations or examine player complaints, and they have been described by reviewers and players as 'toothless'. We do not consider it to be a quality regulator.
Overall, Betspin Casino is licensed by two very high quality regulators and one low quality regulator. In this case we do not think the low quality regulator is an issue because Betspin has an outstanding reputation and is a trustworthy casino.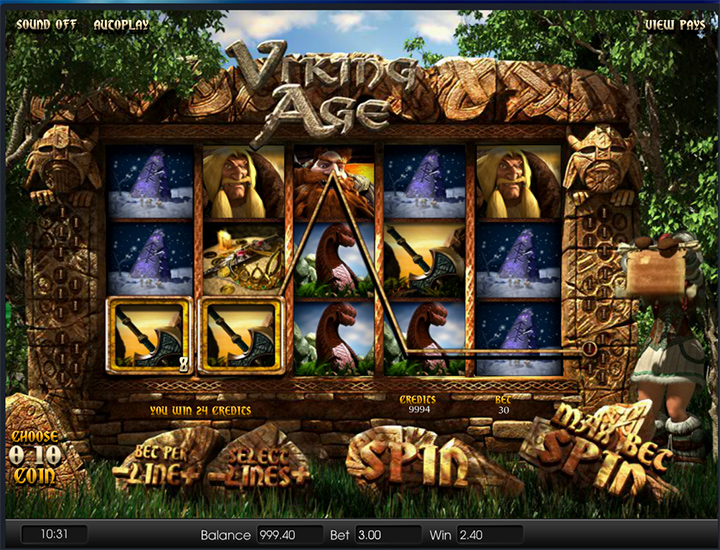 Reputation
Betspin has an excellent reputation amongst casino review websites and a very good reputation amongst players.
Casino review sites such as Latest Casino Bonuses, Casinomeister and The Pogg, all rate the casino very highly at between 8-10 stars in reviews. Like its sister casinos, Guts and Rizk, Betspin is an 'accredited' Casinomeister Casino and has also been certified as a 'deposit guarantee casino' by ThePOGG.com. The Gaming Innovation Group was also awarded the 'Best Casino Group of 2016' award by Casinomeister.
The most telling indicator of a casino's reputation and quality is player reviews. Betspin has a stellar reputation amongst players with a very high 8/10 score from the gambling community at AskGamblers.com. Most of the low reviews we saw related to once off issues or disputes and glitches about bonuses and bonus codes. Betspin publically responded to many of these complaints in an attempt to resolve them which we found impressive.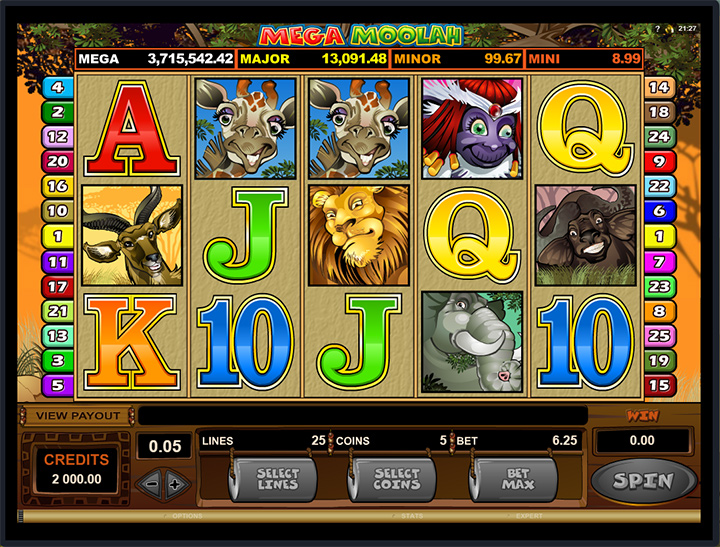 Trustworthiness
There is absolutely no doubt that this casino is trustworthy. Betspin's parent company, the Gaming Innovation Group, has an excellent reputation. Betspin is also one of only 22 casinos worldwide that is certified by ThePOGG.com to be a 'deposit guarantee casino', which means that the website is so confident that the casino will treat players fairly, that players will be reimbursed by ThePOGG.com if the casino does not deal fairly with them.
The Final Word - Betspin Casino is regulated by two top-tier regulators and a single less reputable one. While we place little stock in the Curacao eGaming licence, the licenses from the Gambling Commission of Great Britain and the Malta Gaming Authority more than make up for any deficiencies with the Curacao one.
We were very impressed by the excellent reviews that leading gambling sites have given Betspin and its 'accredited' and 'deposit guarantee' status. We were even more impressed by the very high aggregate player rating it has on AskGamblers.com.
All in all, this is a well-regulated casino with an excellent reputation and impeccable trustworthiness, very high marks awarded in this category.
Reputation and Trustworthiness Score: 9/10
iGaming Software
Betspin Casino uses the following iGaming software providers:
- Microgaming
- NetEnt
- BetSoft
- Quickspin
- Play N' Go
- NetEnt Live
- Evolution Gaming
- Red Tiger Software
- Yggdrasil Gaming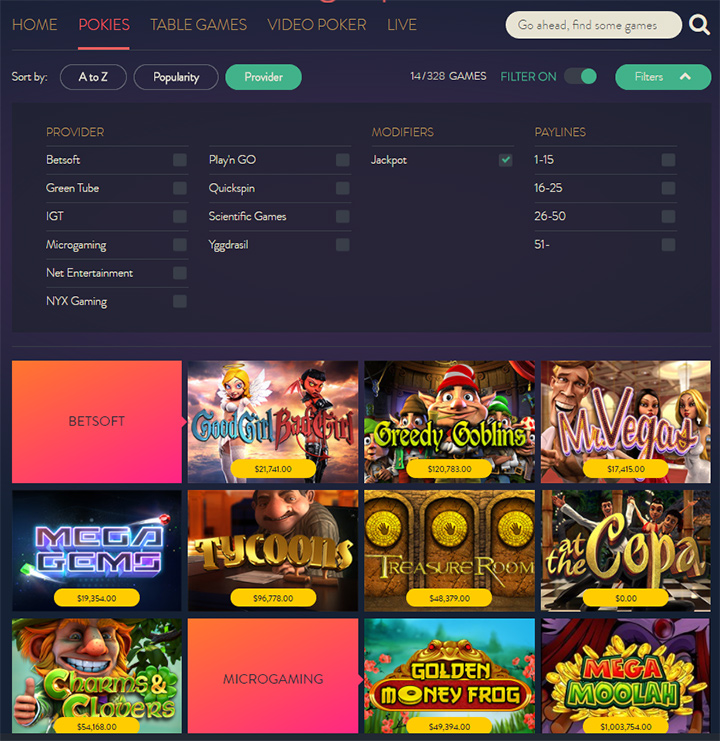 Betspin has a varied selection of iGaming providers and all are of at least 'good' quality.
Between them, Microgaming and NetEnt account for more than half of all Betspin Casino's games. This is reassuring, as these two companies are well known for their longevity in the industry and the very high quality games they turn out with regard to graphics, player experience, and player win ratios.
Play N' Go is the next largest provider with around 65 games. This company makes 'solid' games with fair returns and acceptable graphics. They also provide Betspin with several table games.
Betsoft, Quickspin and Yggdrasil gaming provide Betspin with around 30 games each. Much like Play N' Go, Quickspin make good games of an acceptable standard. Betsoft and Yggdrasil are two 'up and coming' studios which are smaller than Microgaming and NetEnt but make high quality and visually appealing games.
The smallest iGaming software provider is red Tiger Software, this small but quality outfit make predominantly oriental themed games. While we are unsure about the player payout ratio for their games, the games always look great and provide for an excellent player experience.
Live gaming at Betspin Casino is handled predominantly by Evolution Gaming with a single live roulette game being provided by NetEnt Live. There is little to differentiate either of these companies and both provide an excellent live gaming experience and they are definitely amongst the best in the live gaming business.
The Final Word - Overall, Betspin uses a stellar selection of iGaming software, with more than half of its games being provided by two of the best iGaming companies in the business. It also has games from several very good up-and-coming studios as well as software from solid and time-tested providers. All in all, very high marks for iGaming software.
iGaming Software Score: 9/10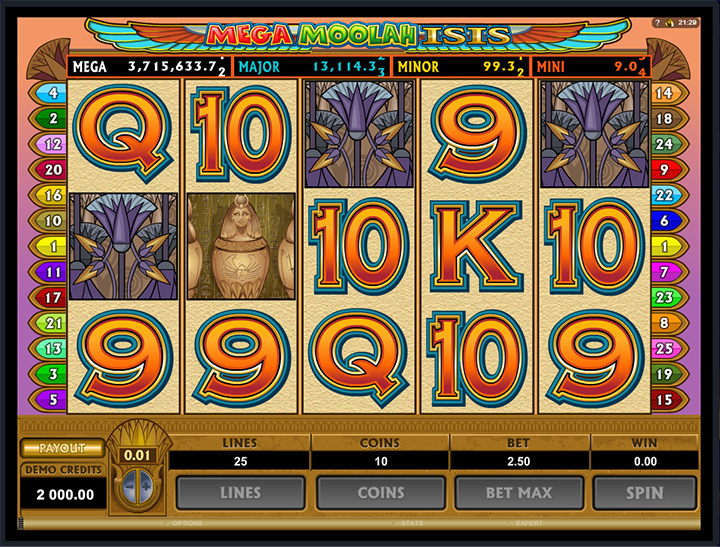 Games Offered
Betspin had 357 games at our count, with the vast majority of these (326) being slot games. While this is an excellent number of slot games, Betspin offers few table games, video poker and live games.
All of the games (except for progressive jackpot and live casino games) can be played without real money.
Slot Games
Betspin Casino has 326 slot games, all of these slots are made with iGaming software of good to very high quality. Betspin's slots range from relatively basic Quickspin games that have basic graphics and player options, to slicker Betsoft and Yggdrasil games with better graphics, to top-end games by NetEnt and Microgaming.
While there is nothing fundamentally wrong with the mid-tier iGaming providers such as Play N' Go and Quickspin, their games are visually basic. That being said these providers only make up 80 of the 326 games, so they are relatively few and far between, and the vast majority of slot games at Betspin are of a very high quality.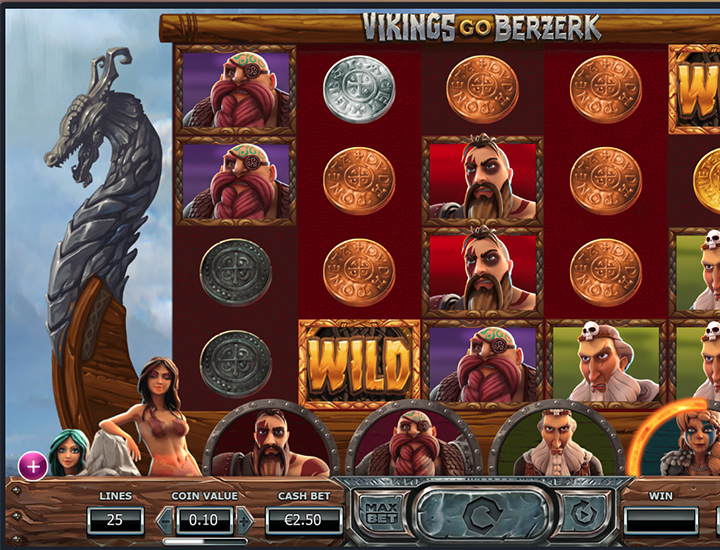 [CAPTION] Mid-tier providers such as Quickspin and Play N' Go make more basic looking games such as Dragon Shrine (left). The quality of higher-level providers becomes apparent when one looks at Viking Age (Betsoft, middle) and Vikings Go Beserk (Yggdrasil, right).
Jackpot Games
Betspin offers 14 jackpot games from quality software providers such as Microgaming, NetEnt, Betsoft and Yggdrasil.
The jackpots on offer vary greatly, with the highest jackpot of $3,713,232 belonging Mega Moolah and Mega Moolah Isis. Other jackpots range from $120,783 all the way down to $16,800.
One thing we like about Betspin Casino jackpot games (and all Gaming Innovation Group Casino jackpot games), is that jackpots are spread out between only one or two games. This means that the player has a better chance of winning the jackpot as it is not spread across too many games.
[CAPTION] The Mega Moolah and Mega Moolah Isis games currently share the largest jackpot at Betspin Casino.
Video Poker
Betspin has only 7 video poker games in total, which is a very small selection of poker games for a full-service online casino. That being said, we like the fact that all of the games are made by quality providers and that most of them allowed players to play up to 100 hands at a time.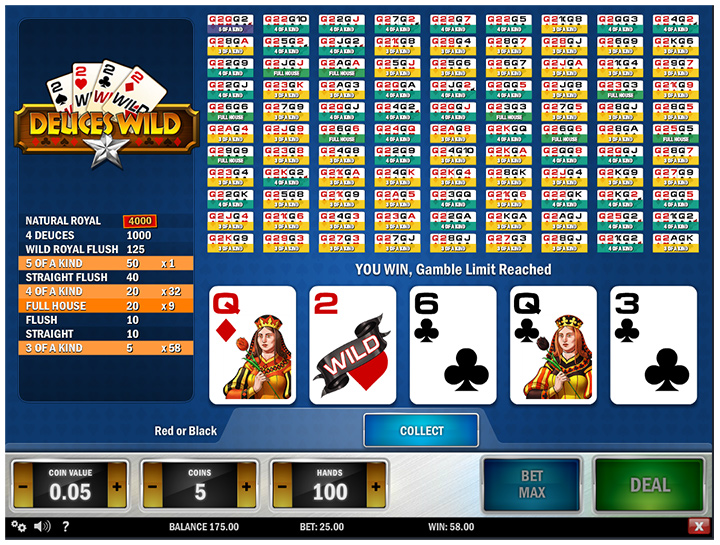 [CAPTION] The video poker games at Betspin Casino are all of a good quality but the selection is very small. Shown here is a 100-hand game of Deuces Wild Poker by Play N' Go.
Table Games
Betspin Casino has only 14 table games on offer which is a very poor selection of games for such a large casino. There are 4 blackjack games, 4 poker games, 3 non-traditional table games (Progressive Red Dog, Super Wheel and Punto Banco), 1 baccarat game and 1 roulette game. This is an extremely poor selection of table games and Betspin loses big points for this.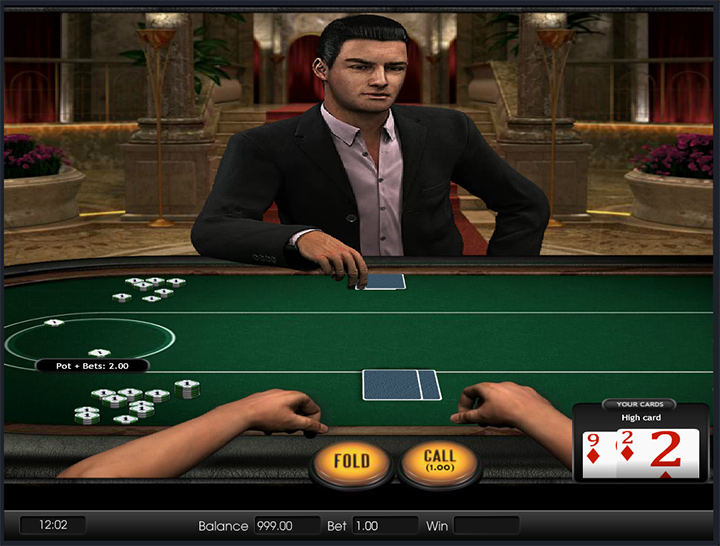 [CAPTION] While the selection of table games at Betspin Casino is very disappointing, the games are of a high quality. We liked the look and feel of Poker 3 Heads Up Hold'Em (Betsoft) and Super Wheel (Play N'Go).
Live Casino
Betspin Casino only has 10 live games. NetEnt provides 1 roulette game while Evolution Gaming provides 6 live roulette games and 3 black jack games.
While the games on offer are hosted by two very high quality live gaming providers, 10 live games is a paltry selection of live games when most other online casinos have between 25 and 50+ games.
Betspin also has a very limited variety of live games with only roulette and black jack on offer. Other casinos offer party games, baccarat, and many varieties of poker.
The Final Word - Betspin Casino has an excellent offering of slot games with a huge variety of games made by a high quality iGaming software providers. That being said, the number and variety of video poker, table and live games is at the lower end of what is acceptable.
The casino loses big marks for its poor selection non-slot games and this fact alone means it may not be the casino for gamblers who like to play a wider variety of games.
Games Offered Score: 4.7/10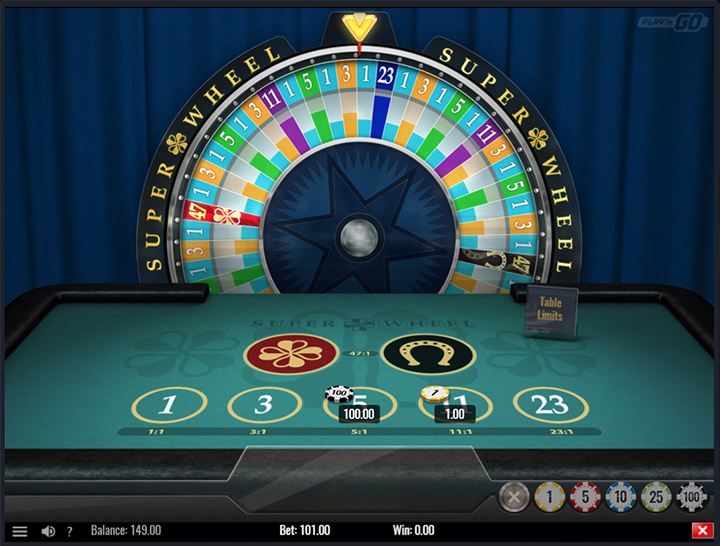 Support and Customer Service
Like other casinos in the Gaming Innovation Group family, Betspin has excellent customer service that is on par with both of its sister casinos Guts.com and Rizk.com.
Live chat is a quick and simple way to get instant help and can be opened via a convenient chat 'help' tab on the right-hand side of the webpage. Customer service staff are friendly and helpful and go over and above to assist with all player queries.
Email response times at this casino are also very quic,k with our two test emails being answered in 30 and 40 minutes respectively - a light speed response time for an online casino.
The Final Word - Betspin Casino customer service is identical to Guts.com and Rizk.com, which means that the customer service at this casino is outstanding. As there is no difference between this casino and the other casinos, we have awarded Betspin the same marks for this category.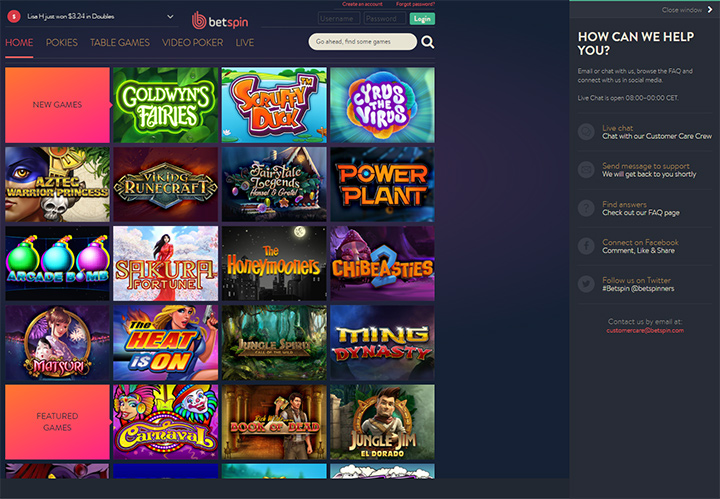 [CAPTION] We especially liked the easy to find and access help button (left) which brings up a range of support options including the pop out chat feature (right).
Support and Customer Service Score: 10/10
Promotions and Bonuses
Betspin Casino had several promotions running at the time of our review (May 2017):
- Signup Welcome Package - the Betspin welcome package allows players to claim one 200% bonus up to €/$50 + 150 free spins (30 free spins each day for 5 days) and three 50% bonuses up to €/$50, €/$100 and €/$200 respectively. All bonuses are activated by a deposit of €/$20 or more. It should be noted that these bonuses and free spins are not available to UK players.
- Double Deal Thursdays - every time a player deposits a minimum of €/$25 they will receive a 40% deposit bonus up to €/$40 + 40 weekend spins on the Scruffy Duck slot game.
- Monday Triple Spins - this promotion gives players 75 free spins (25 per day for 3 days) on the Hansel & Gretel slot game when they deposit €/$30 or more on a Monday.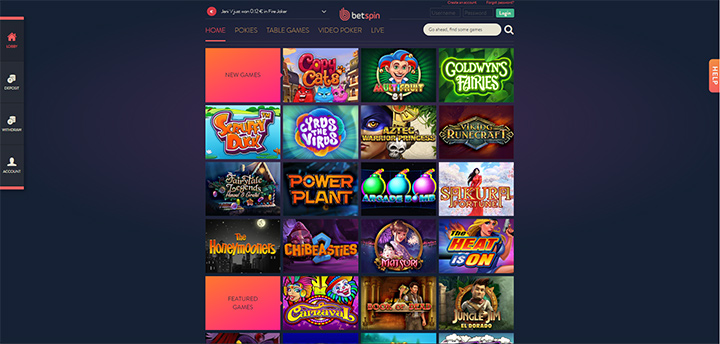 Wagering Requirement for Promotions
The wagering requirements for Betspin Casino are structured in such a way that they are difficult for all but the most dedicated (and lucky) players to satisfy. They are as follows:
- All casino bonuses need to be wagered 35 times before funds can be withdrawn for bonuses under 200%, 45 times for 200% bonuses, and 60 times for 300% or higher bonuses.
- Only one bonus can be claimed at any one time, which means that if a player already has an active bonus, they will need to complete the wagering requirement for that product or forfeit it before a new bonus can be claimed.
- Players only have 14 days to complete the wagering requirement. While we are familiar with 30-day wagering timeframes, a 14-day time frame is very difficult to achieve, especially when combined with the wagering requirement percentages,
The wagering requirement percentages at Betspin Casino are as follows:
- Slots: 100%
- Classic Slots: 75%
- Other Slots: 55%
- Live Casino: 0%
- Table Games: 0%
- Video Poker: 0%
These percentages coupled with the 14-day requirement and the maximum wager rule, means that for a player to be paid out a small €/$50 bonus, they would need to wager $1,750 at least 233 times on slot games until they are eligible to withdraw the bonus (35 x $50 = $1,750 and $1,750/$7.50 = 233). To receive the maximum €/$ 200 bonus, a player would need to wager $7,000 a whopping 933 times on slot games to withdraw the bonus (35 x $2000 = $7,000 and $7,000/$7.50 = 933).
All this would need to be done within 14 days and could only be achieved by playing slot games. This is unfair and greatly disadvantages players who prefer to play other games.
Free Spins Rule
Another rule we find problematic is that free spins at this casino are subject to a 25x wagering requirement. This is disappointing as many other casinos do not have such requirements when it comes to free spins and players are entitled to immediately withdraw any free-spin winnings. Players must also play through the deposit that qualified for the free spins at least once, which is also an exception to the usual casino rules. Players also need to activate their free spins within 48 hours.
Rewards Program
Betspin Casino does not have a loyalty club or rewards scheme.
The Final Word - Even though Betspin has several promotions, they don't really stand out in any particular way. They are also dragged down by many conditions that make bonuses difficult to withdraw. We also don't like Betspin's free spin rules as it makes free spins difficult to activate and cashout and the absence of any rewards program or membership is also disappointing.
While the terms for promotions and bonuses at this casino are not as bad as some, they are certainly not the best we have seen, and they seem to be constructed to stop players from ever withdrawing bonus funds.
Average points are awarded in this category. While difficult bonus withdrawal conditions are quite prevalent in online gambling, the promotions at Betspin don't have much to recommend them.
Promotions and Bonuses Score: 5/10
Deposits and Withdrawals
The deposit and withdrawal options at Betspin are disappointing.
Deposits
Betspin offers 6 deposit options. The minimum and maximum deposit amounts are as follows:
- MasterCard - €/£/$20 minimum/maximum €/£/$5000 (2.5% fee)
- Visa - €/£/$20 minimum/maximum €/£/$5000 (2.5% fee)
- Trustly - €/£/$20 minimum/maximum NO LIMIT
- Euteller - €/£/$20 minimum/maximum €/£/$1000 (€/£/$1.50 fee)
- NETELLER - €/£/$20 minimum/maximum €/£/$5000 NO FEE
- Skrill - €/£/$20 minimum/maximum €/£/$5000 NO FEE
We find it disappointing that Betspin charges fees on several frequently used deposit methods. While some casinos do this, many others do not. The casino also has relatively few deposit options.
Withdrawals
Betspin Casino has only 4 withdrawal methods. They are as follows:
- Visa - €/£/$20 minimum/maximum €/£/$5000 (€/£/$2.50 fee)
- Trustly - €/£/$20 minimum/maximum NO LIMIT
- NETELLER - €/£/$20 minimum/maximum €/£/$5000 (€/£/$2.50 fee)
- Skrill - €/£/$20 minimum/maximum €/£/$5000 (€/£/$2.50 fee)
Again, it is disappointing to see so few withdrawal options when many casinos offer 20 or more. It is also disappointing that there are fees attached to all withdrawals except Trustly. Another issue is that there is no MasterCard withdrawal which might be inconvenient for players who gamble with a MasterCard.
Players can withdraw the €/£/$5000 withdrawal limit as many times as they want.
The Final Word - Betspin has a below average selection of deposit and withdrawal options. Marks were also deducted due to the fees.
Deposits and Withdrawals Score: 4.5/10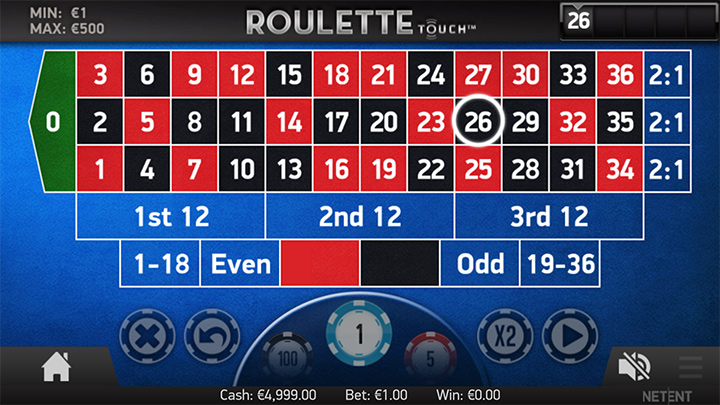 Miscellaneous
The Betspin Casino website is neat and is generally quite user friendly, we especially liked the side-page tabs for help and other common site utilities. One issue we did notice was that the font the casino uses is a light yellow colour, and this coupled with the font style sometimes made text difficult to read.
We especially liked that slot games could be sorted quickly and conveniently according to iGaming software provider, pay lines, modifiers such as jackpots, and popularity. It would have been nice to have these features on table, live and video poker games, however that being said, the fact that there are so few of these games means that this feature probably isn't necessary.
[CAPTION] Betspin's website is generally good and we especially liked the side tabs (left) and slot game search features (right).
Betspin does not offer a downloadable version of its casino and instead utilises Flash-based instant play software. Betspin also has a good looking mobile website with fast, responsive games and an app in the Apple Store for iPhone and iPad.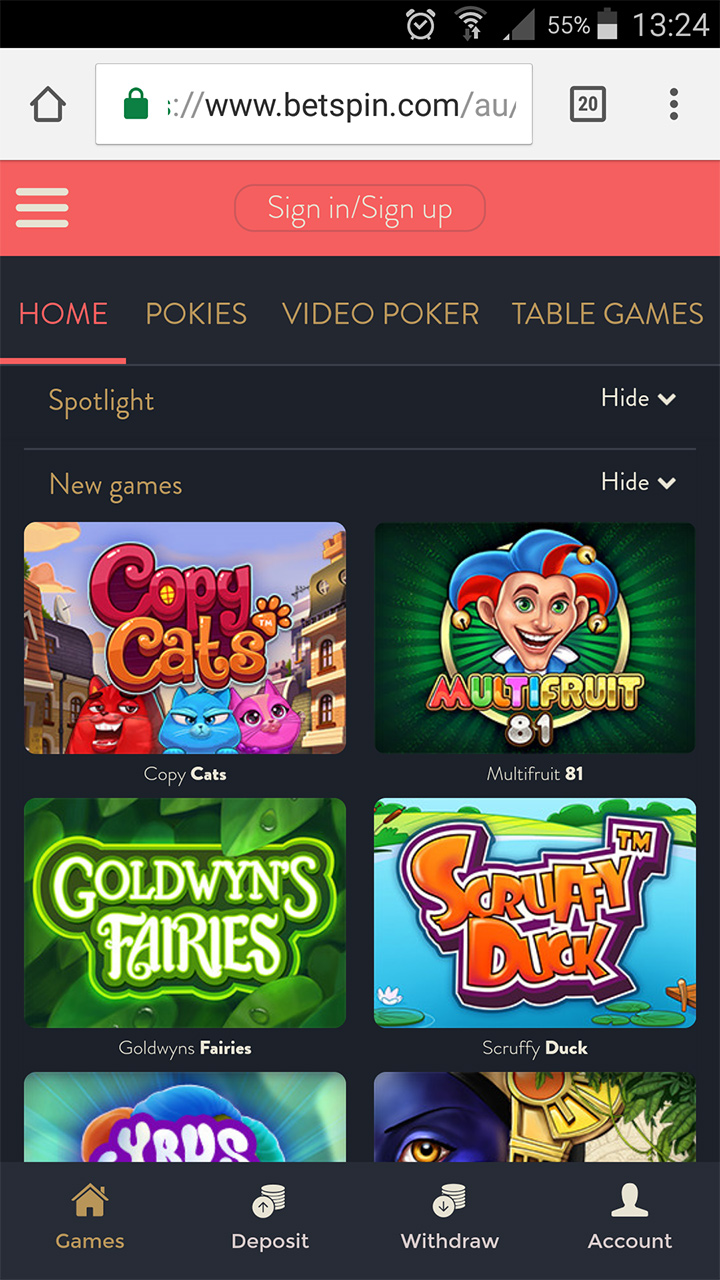 [CAPTION] Betspin Casino's mobile platform is similar to other online casinos and is smooth and fun to play on.
Conclusion
Betspin is a quality casino that is weakened by its very small selection of live, table and video poker games, difficult bonus withdrawal conditions, and below average deposit/withdrawal options. On the other hand, it has an incredible array of slot game options, a great reputation, and stellar customer service.
In many ways Betspin is a casino of contrasts. If a player is mainly focused on playing slots, isn't overly interested in deposit bonuses, and doesn't mind a limited selection of withdrawal options, then this casino is amongst the best we have reviewed. On the other hand, if a player likes to play various casino games including live, table, and video poker games, and bonuses are a big selling point, then this is an only slightly above average casino.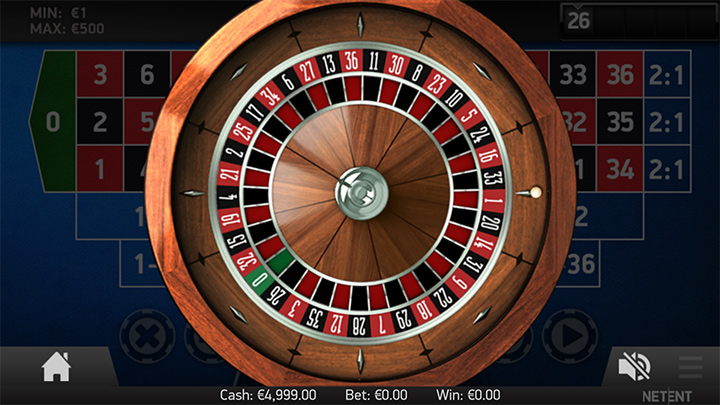 As a slots casino we would give Betspin a mark of 88/100, however as we are judging the casino generally and for all players, the final score is significantly lower.
Betspin is an acceptable and safe casino, but it is not our first recommendation if you want to play a variety of different games other than slots. If you only play slots then this is the casino for you.
Final Score 70/100