PartyCasino.com Online Casino Review
Click Here To Qualify For Your $500 Bonus and 120 Free Starburst Spins
*Note: Click This Link To Qualify For 100% Bonus Up To $500
PartyCasino first launched in 1997 as Starluck casino and was rebranded as PartyCasino.com soon after. The casino went on to become one of the first and most successful online casinos of the 2000's. The success of PartCasino prompted several other online ventures such as Party Poker (2001) and Party Bingo (2003).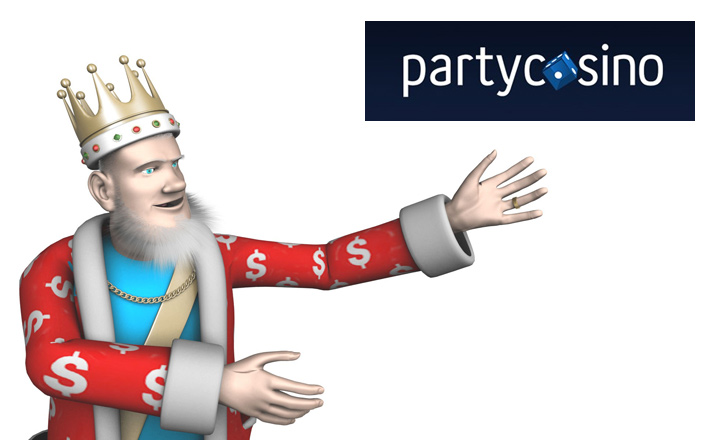 In 2011 bwin Interactive Entertainment and Party Gaming merged to create the world's largest online gambling company. In February of 2016 GVC Holdings, the owner of SportingBet and PartyPoker purchased the bwin.party conglomerate. PartyCasino.com is currently owned by ElectraWorks Limited which is itself owned by GVC Holdings.
Based on our research and user experience, we found PartyCasino.com to be a poorer than average online casino with many out-dated games, average customer service and a poor loyalty program and promotions.
How Will we Review PartyCasino.com?
In order to provide a high-quality review that is consistent with our other reviews, we will use the following criteria to evaluate PartyCasino: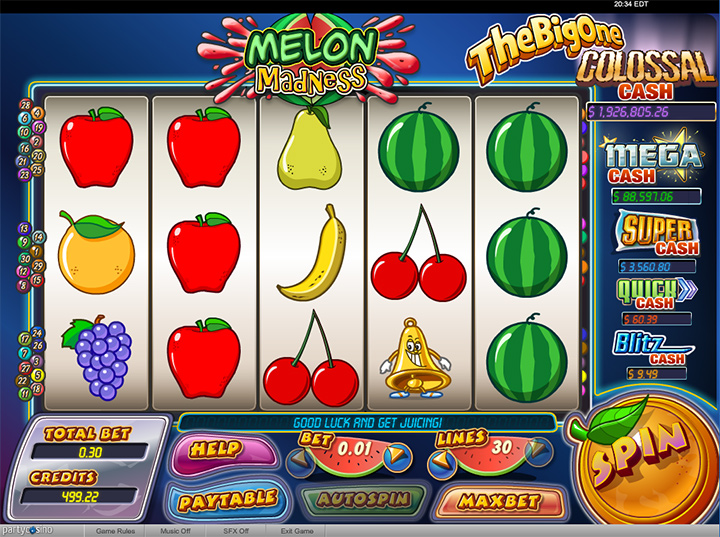 Reputation and trustworthiness
- this criterion will examine the reputation and credibility of the regulatory bodies that license PartyCasino, and the casino's general reputation in the industry along with its trustworthiness.
iGaming software
- this criterion will take into account the quality of the gaming software used by PartyCasino.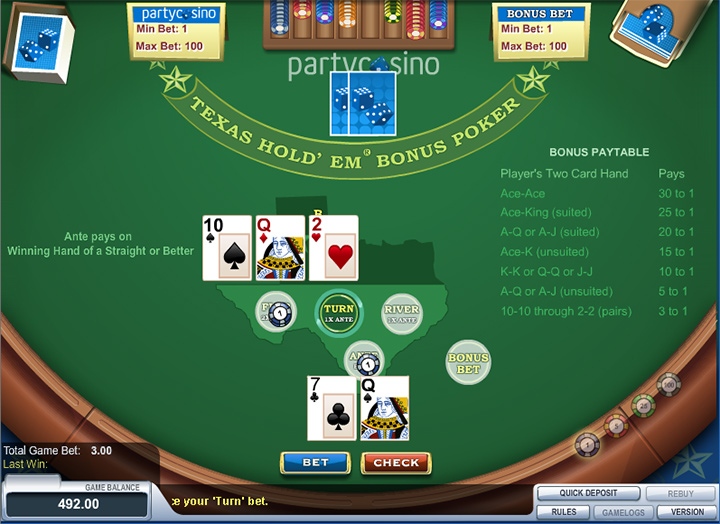 Games offered
- here we examine the variety and quality of the games on offer at this casino.
Support and customer service
- this section will evaluate the quality and speed with which customer support handle user queries and complaints. It will also take into account the way in which the casino treats players.
Promotions and bonuses
- this criterion will examine any sign-up bonuses and promotions offered by PartyCasino. We will also take a look at the terms and conditions of these bonuses.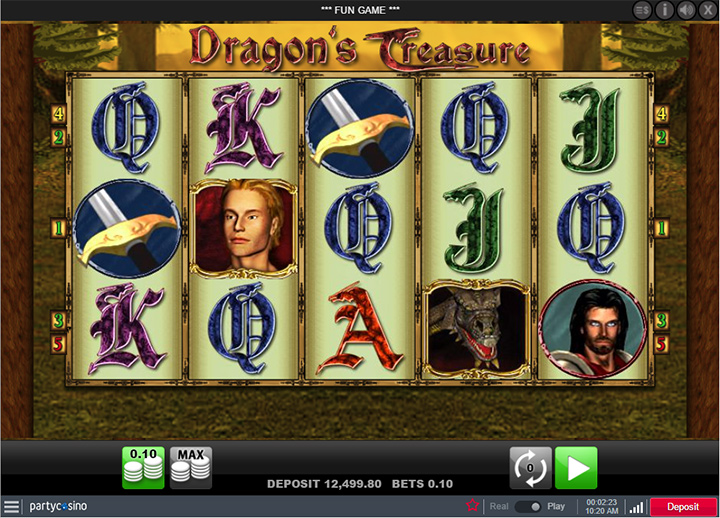 Deposits and withdrawals
- here we discuss the deposit and withdrawal methods available at PartyCasino. We will also examine how much of the bonus amount must be wagered before funds are eligible for withdrawal, along with PartyCasino's loyalty program.
At the end of each criterion, we will briefly sum up our overall opinion in a "final word" section. We will also give each of the six criteria a score out of 10, these scores will then be added together and given a representative score out of 100. We will finally discuss any miscellaneous points of interest in an unrated section.
Reputation and Trustworthiness
Regulators
PartyCasino operates under the gaming license of ElectraWorks Limited, a company that holds gambling licenses with both the
Gambling Commission of Great Britain
and the
Gibraltar Gambling Commissioner
.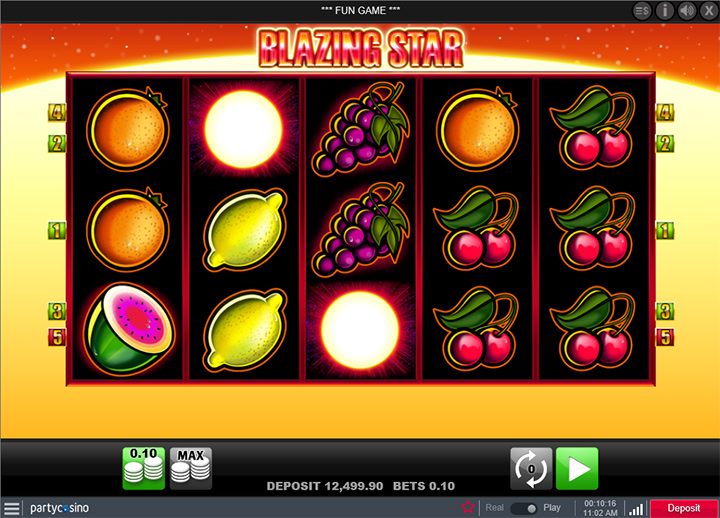 The Gibraltar Gambling Commissioner has recently taken over from the Gibraltar Regulatory Authority and licences many reputable and well-run online gambling companies. On the whole it is a well-run and reputable regulator. The Gambling Commission of Great Britain also has very high technical and regulatory licensee standards and is one of the most reputable and trusted licensing authorities in the world.
With regard to licencing, PartyCasino is regulated by two high quality regulators.
Reputation
PartyCasino has a poor reputation amongst casino review websites and players in general.
Player complaints and issues with this casino seem to be
frequent
, and
recent
player posts raise issues from slow payout times (created to induce players to re-gamble their winnings), to suspiciously freezing slot games on bonus rounds, and winnings not being credited to players. The casino also has a
low overall player rating
.
Well-established casino review websites such as the ThePOGG.com also give PartyCasino a '
not recommended
' ranking, due to negative player feedback, its practice of not discussing player complaints, high wagering requirements and sub-par gaming software.
Trustworthiness
While it is likely that PartyCasino will pay out your winnings should you win at their casino, it is a part of the bwin Group which has a poor reputation for not discussing player complaints openly with the gambling community.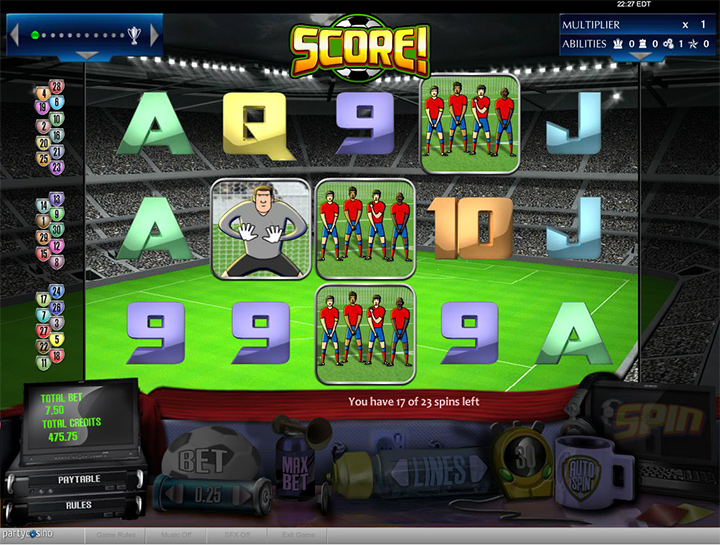 Up until July 2016 PartyCasino released reports from iTech Labs, an iGaming auditor, which indicated that the "return to player" figures met industry standards. Further data has not been released since July 2016, however.
The Final Word
- PartyCasino has a generally poor reputation and trustworthiness score in our view. While they are licensed by reputable gaming authorities and do not do anything overtly fraudulent or illegal, they have a very poor reputation amongst players and industry insiders. Our own experience with this casino validates these views.
We give PartyCasino an average reputation and trustworthiness score.
Reputation and Trustworthiness Score: 5.5/10
iGaming Software
PartyCasino uses a mixture of iGaming software ranging from well-established and respected developers such as Microgaming and Net Entertainment, to quality up-and-comers such as Yggdrasil gaming and low-end providers such as edict egaming. PartyCasino also uses its own "in-house" software for table games and some slots.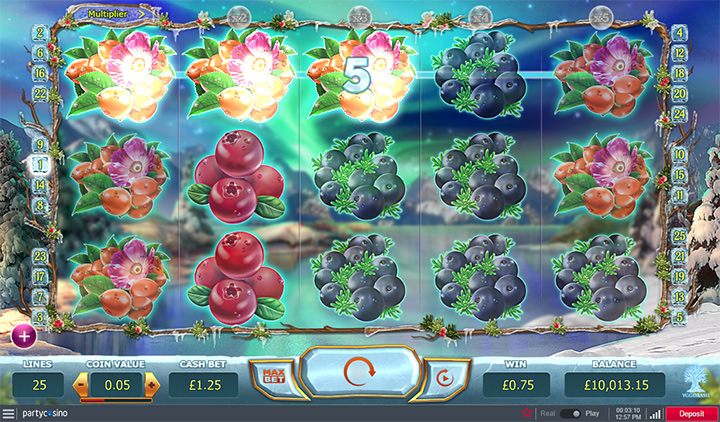 PartyCasino's in-house developed slot games are of an inferior standard to leading iGaming slots, with amateurish animations and minimal game setting options with no full-screen mode. In-house table games were little better, with pixelated graphics, no game options and no full-screen play.
PartyCasino also uses edict egaming as a software provider for some of its slot games. This developer's games are clunky, visually unappealing and unimaginative. Many also feature limited payout lines when compared to other more modern games. Two such examples are "Dragon Treasure" (a game that looks like it belongs in the early 2000's) and the rather bizarrely named and themed "Blazing Star" - which is a fruit game that uses a star as its bonus piece.
We were also told by casino management that the casino used "other providers" but that such information was private - a marked departure from the practice of other casinos which are more than happy to share the types of iGaming software they use.
The saving grace in this criterion is the fact that PartyCasino uses Microgaming and Net Entertainment for around half of its slot games offering quality games such as "Jurrasic Park" and "The Terminator"(Microgaming) and "Red Riding Hood", "Gonzo's Quest" and "Starburst" (Net Entertainment). These developers make good looking and user-friendly games.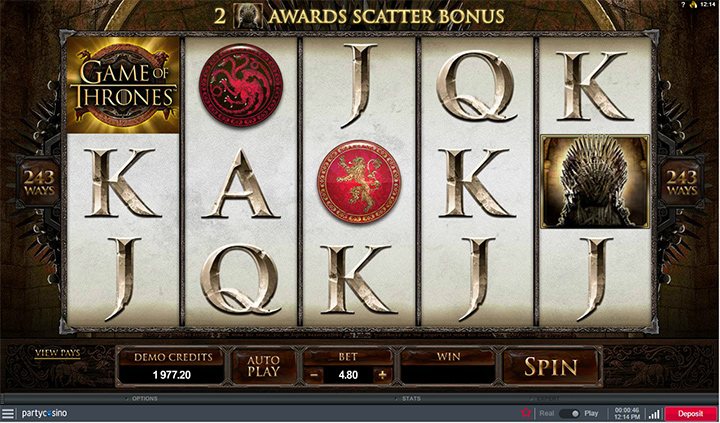 Live gaming at PartyCasino is handled by evolution Gaming, a well-established provider of live casino gambling.
The Final Word
- Apart from its premium slot games and a robust live gaming platform, the iGaming software at PartyCasino leaves much to be desired and many of the games are tired and outdated.
The fact that PartyCasino was unwilling to discuss its full list of iGaming providers when such information is usually tendered willingly by other casinos, reflects poorly on their organizational culture and their willingness to divulge information.
We give PartyCasino an average score for iGaming software.
iGaming Software Score: 5/10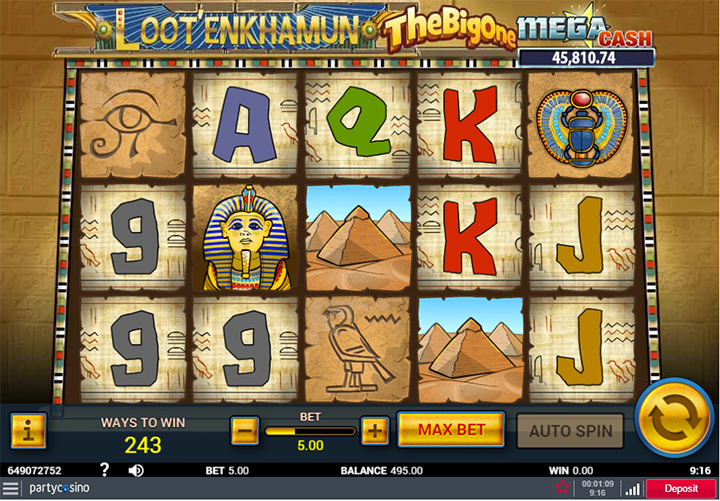 Games Offered
PartyCasino offered 329 games at our count. While this may seem like a large number, the majority of these are made up of live casino and slot games and when it comes to table games, PartyCasino does not have a very large selection.
All of these games (with the exception of progressive jackpot and live casino games) can be played without real money.
Slot Games
PartyCasino has 211 slot games, with about half of these being made up of in-house slots and edict egaming software. These games are lacklustre and are missing many of the usual features (such as a full-screen option and settings options) of modern slot games.
This being said, PartyCasino has several great online casino staples provided by marque iGaming studios such as Microgaming and Net Entertainment, along with the odd game from quality studios like Ygaradsill.
Jackpot Games
PartyCasino has 23 in-house jackpot games with jackpots ranging from a few thousand pounds, to a progressive jackpot of over £1.6 million spread out across seven games including "Melon Madness", "Loot'enkhamun", "Going Nuts" and "Road Hogs". While this is a nice jackpot (although relatively small compared to other online casinos), the fact that it is spread across many games means that the chances of a single player winning it all are low.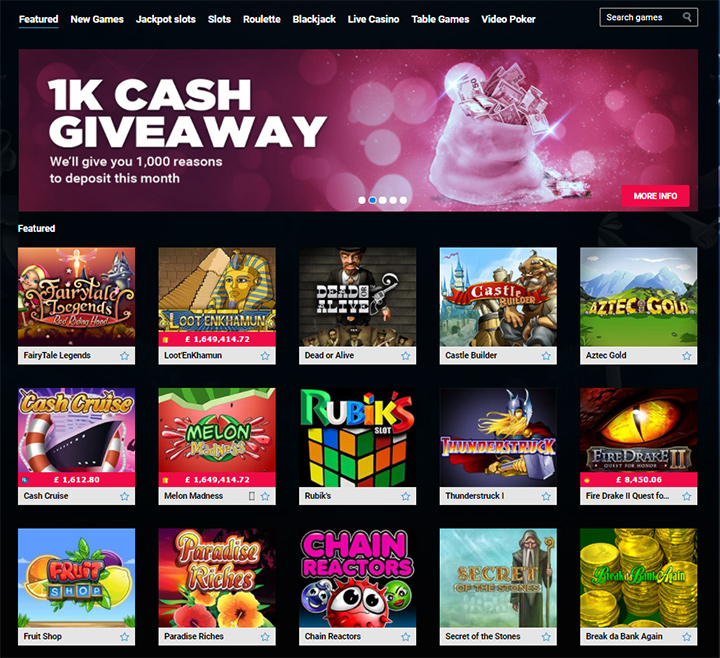 Video Poker
The video poker selection at PartyCasino is average, with 12 video poker games on offer. Games such as "Tens or Better" and "Joker Poker Deuces Wild" have different versions that can be played with a few hands or multiple hands.
PartyCasino has 25 table games in total with 12 types of roulette, nine types of blackjack, two craps games, one game of Texas hold'em and one baccarat game.
While this is not a bad selection of table games, the games use PartyCasino's inferior in-house software and visually they are tired and unappealing.
Live Casino
PartyCasino does better when it comes to its live casino games and has 58 live games in total with 34 blackjack games, 15 roulette games, five baccarat tables, one Texas hold'em table, one casino hold'em table, one three card poker table, and one Caribbean stud poker table.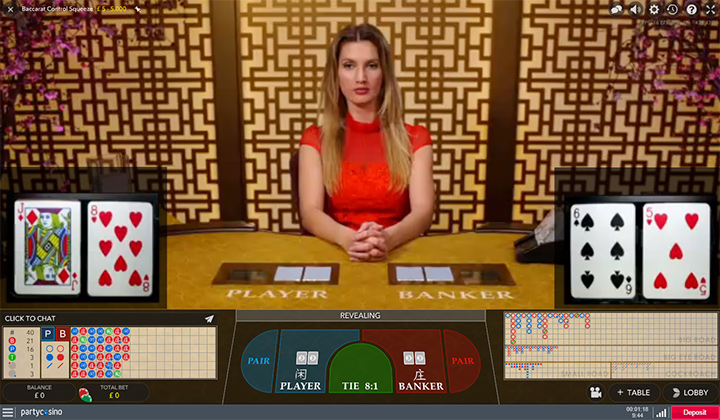 This selection of games is substantial and the fact that it is provided by Evolution Gaming means that live casino games are played in luxurious settings, with friendly dealers, on a slick gaming platform.
The Final Word
- PartyCasino has an average number and selection of games and doesn't really stand out in this regard. With the exception of its excellent live gaming and some of its slot games, many games are dull and use inferior in-house software.
Overall, an average offering using below-average software that is buoyed up slightly by excellent live gaming and some high-quality slots.
Offered Score: 6/10
Support and Customer Service
We found the customer service at PartyCasino to be generally average.
This not so much a reflection on individual customer service operators as it is indicative of the low importance the casino seems to place on customer service and its attitude towards its customers.
The casino does not seem to have thought through its customer service processes and how these might impact players. This is immediately apparent when a player tries to contact the casino via live chat. Players are always required to give their full name and date of birth in a very specific order and sequence. While we understand security protocols are required, many other casinos do not have this requirement on their live chat, and it quickly becomes frustrating when you have to verify your details for even the most basic questions.
The general attitude of customer service operators fluctuated. Some were curt and brusque, while others were polite and helpful. One thing that PartyCasino does that better casinos do not do, is that PartyCasino will shut down a support conversation quickly and after a short period of time if there is no immediate response from the player. Casinos with high customer service scores will usually ask if "is there anything else" they can help with, leaving the closing of a support conversation or ticket to the customer. The general impression we got from our dealings with PartyCasino support was that they couldn't get rid of customers quickly enough.
The online chat software is also rather archaic, opening in a separate hidden window with no sound to alert players when they receive a response from support. This led to service operators disconnecting the chat prematurely due to a lack of response by the player.
PartyCasino's reputation on gambling forums as a casino that is less than forthcoming with information, was also borne out in our experience. Relatively straightforward questions about the number of games at the casino, casino software, and parent company information were met with the standard line of "it isn't our policy to disclose that information".
This attitude of secrecy and stonewalling for its own sake, does not bode well for customers. If the casino is so hesitant to disclose such basic and innocuous information, we can only imagine how difficult it would be for a player to access important information about a bonus or withdrawal issue.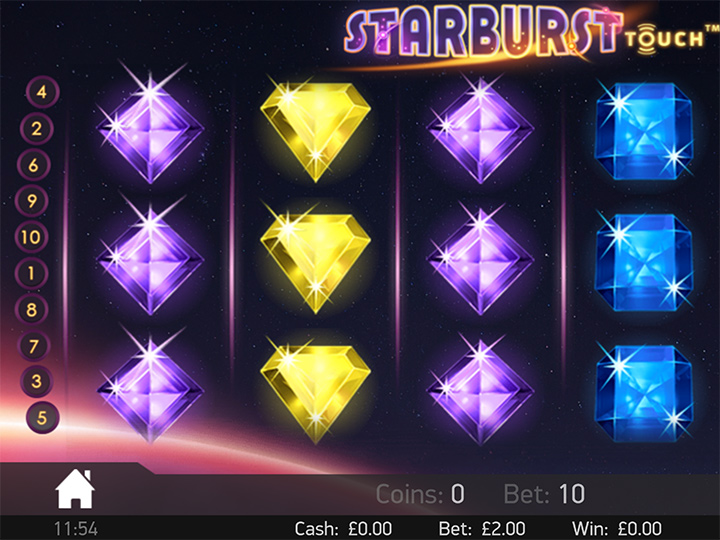 Email response times were somewhat better. The two test emails we sent were comprehensively replied to within two and four hours.
The Final Word
- While there were no glaring customer service issues at PartyCasino, the casino receives only an average score for this criteria due to a multitude of little issues.
Everything from its patchy online customer support, to the way in which the casino was not forthcoming with information and the general impression a player gets of simply being an "account", leads us to give this casino only average marks in this criterion.
Support and Customer Service Score: 6/10
Promotions and Bonuses
PartyCasino only had a few promotions running at the time of our review (April 2017) including:
A welcome bonus - a 100% first deposit bonus of up to $500 in the player's currency.
A 1K cash giveaway - Players receive 5 tickets for every $20 of their first deposit and earn 2 further tickets for every subsequent $20 deposit for the month.
A "Peace, Love & Reloads" promotion - Players receive personalised bonuses and reloads based on deposit amounts for each day of the month.
As far as casino bonuses and promotions go these offers are uninspiring. Even more concerning however, were the wagering requirements required to release the welcome bonus.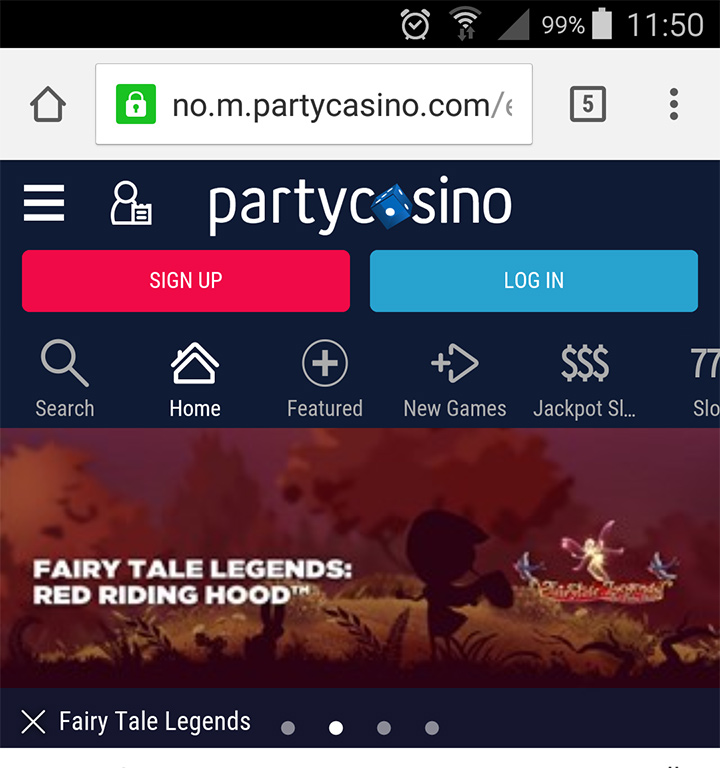 Wagering Requirements for the Welcome Bonus
According to the terms and conditions of the welcome bonus, a player must earn a specific number of loyalty points equal to the value of the bonus added to the deposit amount.
This is then multiplied by the loyalty point ratio for the specific account currency. The loyalty point ratios for the different currencies are as follows:
USD = 1.4
EUR = 1.5
GBP = 1.8
This means that for a USD $100 deposit along with the corresponding USD $100 bonus, the loyalty ratio would be 280 (200 x 1.4 = 280), meaning a player must accrue 280 loyalty points before the bonus money is eligible for withdrawal.
Initially this seems to be a relatively standard wagering requirement, however PartyCasino's loyalty point /dollar amount ratio is astronomically high. To accrue just one loyalty point these are the following bet amounts that must be wagered based on the type of game being played:
Slots/Games = $25 per loyalty point
Video Poker/Roulette/All Table & Live Games = $125 per loyalty point
Blackjack = $250 per loyalty point
According to this structure, a player who wanted to release their USD $100 bonus, would need to wager USD $7000 on slot machines to fulfil this requirement (280 x $25 = $7000). This becomes even more difficult to achieve if a player is depositing in EUR or GBP and is playing higher threshold games. A player who wants to release their paltry £100 deposit bonus by playing blackjack would need to wager a staggering £90,000 to release their £100 bonus (1.8 x 200 = 360 and 360 x £250 - £90,000).
This becomes even more unattainable when the condition that players have only 30 days to meet this bonus release requirement is taken into account, and any bonus amounts and associated winnings that do not qualify within this 30-day period are forfeited and removed from the player's account.
This bonus wagering requirement is one of the most unfair and unattainable we have seen in any online casino.
One final peeve with the casino's promotions is that they incessantly email customers encouraging them to take advantage of free spins and other promotions. Over the course of an eight day review, we received no less than five unsolicited "once-off bonus opportunity" emails.
The Loyalty Club
PartyCasino also has a "loyalty club" but we are unsure as to what is on offer here as the loyalty page only states that members will receive "valuable rewards".
Entry into the various levels of the loyalty club requires the accrual of the following loyalty points:
Bronze = 0 points required
Silver = 50 points required
Gold = 750 points required
Palladium = 2,000 points required
VIP = Invite Only
Loyalty points are based on the above-discussed loyalty point/amount wagered requirements. This means that to get into the silver tier loyalty club, a player will need to turn over between $1250 and $12,500 depending on the games played.
While the lower end of this wagering requirement may not be too difficult to achieve, to get into the Palladium tier a player would need to turn over between $50,000 and $500,000 and we can only speculate as to the amounts required to enter the VIP tier.
When compared to the myriad of more competitive loyalty programs we have seen in other casinos, we consider the PartyCasino loyalty program to be well below average due to the large sums needed to be turned over to gain entry into the loyalty club. We also don't like that there is very little information on the actual rewards on offer.
The Final Word
- the promotions and loyalty club memberships on offer at PartyCasino are some of the poorest and least competitive we have seen at an online casino.
We awarded minimal points for this criterion.
Promotions and Bonuses Score: 2/10
Deposits and Withdrawals
PartyCasino offers a large range of 13 deposit options. One thing we like here is that there are no fees for depositing with Visa and MasterCard.
The minimum and maximum deposit amounts for PartyCasino are as follows:
Instant Banking - £10 minimum/maximum £500
Paysafe - £10 minimum/maximum £750
Visa - £10 minimum/maximum £1000
MasterCard - £10 minimum/maximum £1000
EntroPay - £10 minimum/maximum £1000
iDebit - £15.13 minimum/maximum £2269.68
Maestro - £10 minimum/maximum £3000
NETELLER - £10 minimum/maximum £10,000
Skrill 1-Tap - £10 minimum/maximum £50,000
Skrill - £10 minimum/maximum £50,000
Bank Wire Transfer - £10 minimum/maximum £60,000
Diners Club Card - £7.57 minimum/maximum £75,655.94
When it comes to withdrawals, maximum withdrawal limits are capped per month and are contingent on a player's loyalty membership level. The structure is as follows:
Bronze = $20,000 maximum withdrawal per month
Silver = $25,000 maximum withdrawal per month
Gold = $40,000 maximum withdrawal per month
Palladium = $60,000 maximum withdrawal per month
VIP = $100,000 maximum withdrawal per month
While these withdrawal limits may not affect small-time players, they are very unfair to high rollers and big-money winners, because if a player wanted to withdraw a jackpot of £1 million, it could take them up to four years to withdraw all of their winnings at the bronze membership level. Even if a player wagered the astronomical sums required to become a palladium or VIP member, a relatively small £1 million jackpot would still take a year to withdraw fully.
Having winnings locked in with the casino is risky and unfair to players, as casino accounts are not guaranteed if the casino becomes insolvent and according to PartyCasino's terms and conditions, the casino does not pay interest on funds held with it, meaning inflation will eat into winnings.
The Final Word
- while PartyCasino has a good range of deposit options, the withdrawal structure is deeply unfair to high rollers and jackpot winners. We especially do not like the fact that withdrawal limits are attached to loyalty club membership levels, due to the very high wagering requirements entry into the higher tiers requires.
We awarded low marks for this criterion.
Deposits and Withdrawals Score: 3.5/10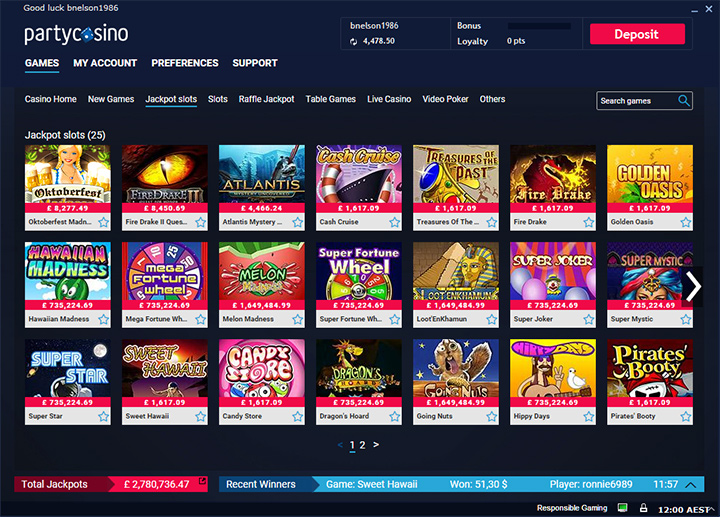 The layout of PartyCasino is pleasant and is generally easy to navigate. One area in which we did find it lacking however, was that players could not sort games according to iGaming software developers, which is very useful to players who prefer gambling with a particular developer.

The downloadable version of the casino is smooth, modern and easy to play and largely matches the online gaming experience.


Conclusion


Overall, we were disappointed by PartyCasino and would not recommend it to other players.

After playing at this casino over the course of eight days, we had the distinct feeling of being in a trap such as a pitcher plant, with every part of the PartyCasino "organism" being designed to make players part with as much of their money as quickly as possible. We saw this reflected in everything from the constant flood of promotional emails, to the way in which customer service handled player queries and in the structure of the bonus and loyalty reward programs.

We are also disappointed with this casino's reputation for not being forthcoming with information and our own enquiries seemed to confirm this. This does not bode well for players with disputes, as often online casinos are positioned in jurisdictions that make it difficult for players to hold them to account. If a casino is so uncooperative with unimportant information, how will they act when real money and their bottom line is at stake?

We are genuinely curious as to how a casino such as PartyCasino can continue to operate in such a competitive online environment with its out-dated iGaming software and almost comically bad promotions and loyalty program.

Unless the hundreds of other more user-friendly online casinos go kaput all at once, your local bookmaker is refusing wagers and you have fallen out with your poker group, don't gamble at this casino.

Final Score 46/100