What is the Rizk.com Bonus Offer?
Click Here To Sign Up For a Rizk.com Account!
Rizk Casino is an online casino launched in January 2016. It is owned by the Gaming Innovation Group which also owns the Guts, Thrills, Betspin and Kaboo casinos. The Gaming Innovation Group is based in Norway and has offices in several countries around the world.
Based on our research and experiences at this casino, we find Rizk Casino to be a better than average, online casino, with robust gaming software, impeccable customer service, interesting promotions and a fun and edgy brand.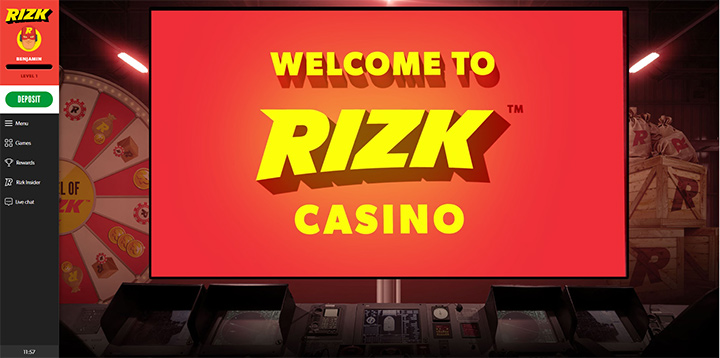 How Will We Review Rizk Casino?
We will use the following criteria to evaluate Rizk Casino:
Reputation and trustworthiness - this criterion will examine the credibility of the regulatory bodies that license Rizk Casino, along with the casino's general reputation in the industry and its trustworthiness.
iGaming software - this criterion will take into account the quality of the iGaming software used by Rizk Casino.
Games offered - here we will examine the variety and quality of the games available at Rizk Casino.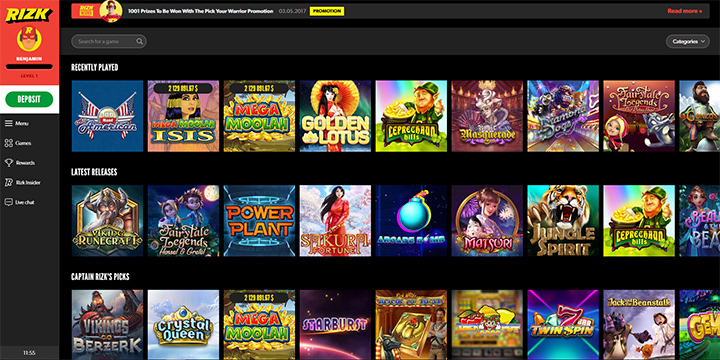 Support and customer service - this category will evaluate the quality and speed with which customer support handle user queries and complaints. We also take into account the way in which the casino and its representatives treat players.
Promotions and bonuses - this criterion will examine Rizk Casino's sign-up bonus and any other promotions on offer. We will also take a look at any wagering requirements and withdrawal conditions.
Deposits and withdrawals - here we take a look at the deposit and withdrawal methods available at Rizk Casino.
At the end of each section, we will sum up our general opinion in a "final word" part and give the section a score out of 10, these scores will then be added together and given a representative score out of 100. We will also briefly discuss any miscellaneous points of interest in a final unrated section.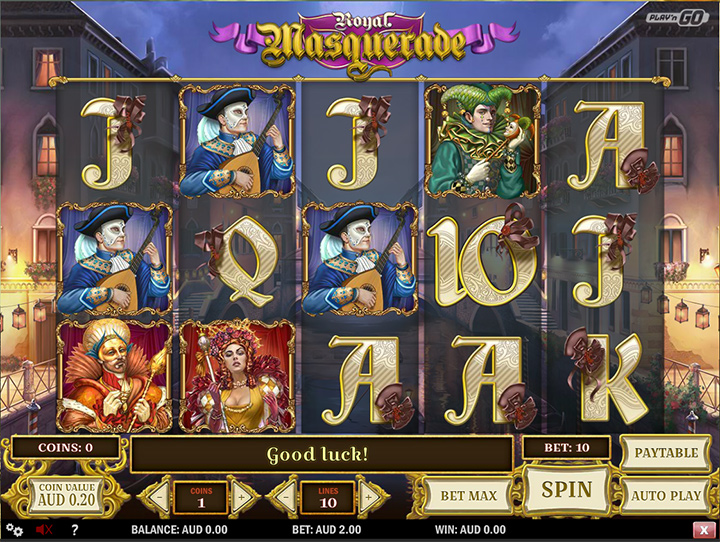 Reputation and Trustworthiness
Regulators
Rizk Casino is operated by MT SecureTrade Limited, which is registered in Malta. The casino is regulated by both the Gambling Commission of Great Britain and the Malta Gaming Authority.
The Malta gaming authority is currently a gaming authority of good standing that licenses many reputable online casinos. We consider it to be a quality regulator.
The Gambling Commission of Great Britain is the best respected of the online casino regulators, it is a licensing body with an excellent reputation for due-diligence and stringent licensing policies.
When it comes to the quality of the licensing bodies that Rizk Casino is answerable to, we consider it to be licensed by two high-quality regulators.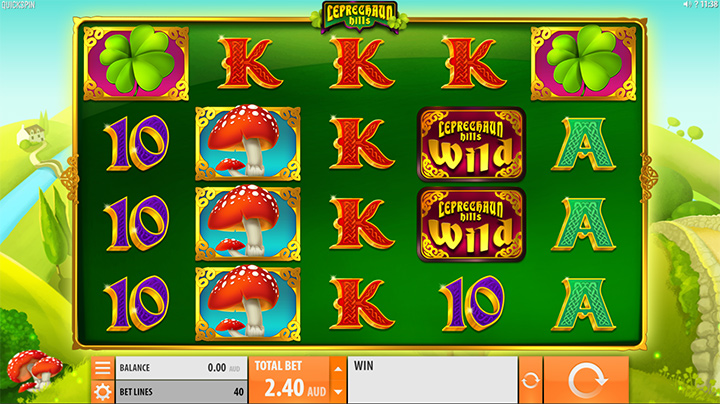 Reputation
Rizk Casino has an excellent reputation amongst casino review websites and an average one amongst players.
The casino is consistently awarded 8-10 stars by casino review sites such as Latest Casino Bonuses, Casinomeister and The Pogg. It has received both an "accredited" label from Casinomeister and the title of a "deposit guarantee casino" from ThePOGG.com. It has also been awarded Meister Awards in the categories of "Best New Casino 2016", "Best Casino Group 2016" (to Rizk's parent company the Gaming Innovation Group) and "Best Player Experience 2016".
While these reviews are impressive and these websites are undoubtedly reputable, we take them with a small grain of salt, as these sites derive a large portion of their revenue from the casinos they review.
We were particularly interested in what players in forums had to say about Rizk Casino. Rizk.com has a player rating of 5.2 out of 10 at askgamblers.com, one of the largest and most reputable player feedback sites. Many of the complaints revolve around similar things such as the 2.5% deposit fee, the wheel of Rizk's bonus game and bonuses and software glitches.
While we have taken these player complaints into account, some of the complaints were subjective "opinions" while others were gripes at relatively trivial issues. It reflects well on Rizk that a customer service representative responded to all of the positive and negative player reviews and tried to offer meaningful explanations for issues and problems and offered to fix bigger issues privately.
Trustworthiness
The trustworthiness of this casino is beyond question, the Gaming Innovation Group has one of the best reputations of any online casino parent company. This Casino is also accredited by Casinomeister.com and is one of only 22 global casinos that has been certified as a "deposit guarantee casino" by ThePOGG.com, meaning that ThePOGG.com will reimburse a player's deposit money if the casino does not.
The Final Word - Rizk Casino is regulated by excellent regulators and is a casino that is in the very highest echelons of trustworthiness. While it may have a slightly mixed reputation when it comes to player reviews (and this was certainly something we took into account when awarding the below score), we understand that player experiences are subjective and at times people have a tendency to rate something either a 10 or a 1 in the heat of the moment.
We were impressed by Rizk Casino's stellar official reviews (although we also took the dynamic of these reviews into account), the willingness of the casino to confront player issues in a public forum, and most importantly our own experience using this casino.
All in all, very good marks for trustworthiness and quality regulators and a slightly above average reputational score leave Rizk with a solid overall score in this category.
Reputation and Trustworthiness Score: 8/10
iGaming Software
Rizk Casino uses the following iGaming software providers:
Microgaming
NetEnt
BetSoft
Quickspin
Play N' Go
NetEnt Live
Evolution Gaming
Yggdrasil Gaming
Red Tiger Software
Between them, Microgaming and NetEnt account for roughly half of all Rizk Casino's slots, table games, jackpot games and live games. This is good news for gamblers, as these two providers are the two oldest and best-established iGaming companies, with the highest quality games, best industry reputations and largest market shares.
The next largest provider are BetSoft, which provide about a fifth of all slot and table games at Rizk. BetSoft are a quality outfit and although they don't quite offer the variety and selection of games that Microgaming and NetEnt do, they will be serious competitors in the years to come.
Quickspin and Play N' Go make lots of games but don't really stand out when it comes to the quality of their games, innovation, or their house edge/return to player ratios. That being said, they make solid and fair games and can be characterized as the mid-tier "filler-type" iGaming providers that most casinos use to bolster game numbers.
Yggdrasil gaming are a small but quality firm that make very popular slot games and they are fast becoming popular with a number of larger casinos.
The smallest software provider at Rizk.com is red Tiger Software, a small but seemingly quality software outfit who provide Rizk with oriental themed slot games.
Live gaming at Rizk Casino is handled by Evolution Gaming and NetEnt Live. Evolution Gaming is a well-established live gaming provider with a good looking live platform and seamless live gameplay. NetEnt Live has a very similar platform to Evolution Gaming and seems to be on par with it in every way.
The Final Word - Rizk uses good to excellent iGaming providers. Considering the smaller providers still offer quality and that two thirds of the software is from very high quality providers, we consider Rizk to have very high quality iGaming software.
iGaming Software Score: 9/10
Games Offered
Rizk Casino had 321 games at our count. This is towards the lower end of the scale for an online casino, but it should be noted that Rizk is a new casino and online casinos generally add games over time. We were also told by management that new games "were being added weekly".
All of these games (with the exception of progressive jackpot and live casino games) can be played without real money.
Slot Games
Rizk Casino has 210 slot games. All of the slots are at least of "good" quality with the overwhelming majority being provided either by stellar iGaming software providers such as NetEnt and Microgaming, or by up-and-coming studios like Betsoft and Yggdrasil Gaming.
Other providers such as Play N' Go and Quickspin make average games but they can in no way be considered "bad". Rizk Casino also offers games from Red Tiger, who are somewhat of an unknown quantity but they seem make attractive games of a seemingly high quality.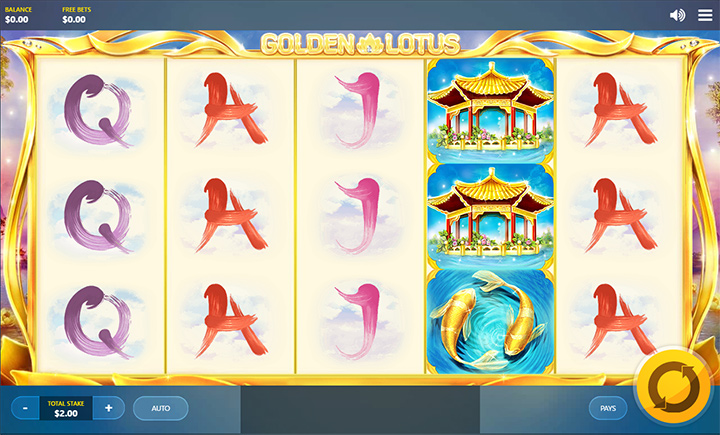 [CAPTION] The slot games provided by "mid-tier" software providers such as Play N' Go and Quickspin are of a "good" quality, the Red Tiger games also seem to be of good quality. From left to right "Royal Masquerade" (Play N' Go), "Leprechaun Hills" (Quickspin) and "Golden Lotus" (Red Tiger Gaming).
Jackpot Games
Rizk Casino has 21 in-house jackpot games with the largest progressive jackpot currently being USD $2.2 million shared between the Mega Moolah and Mega Moolah Isis games. Other jackpots range from USD $1.7 million to USD $8,500.
What we like about the jackpots at this casino, is that they are not spread too thinly across a large number of games, which means that the chances of winning any single game are better for players. At most, the progressive jackpots were spread amongst 3 games.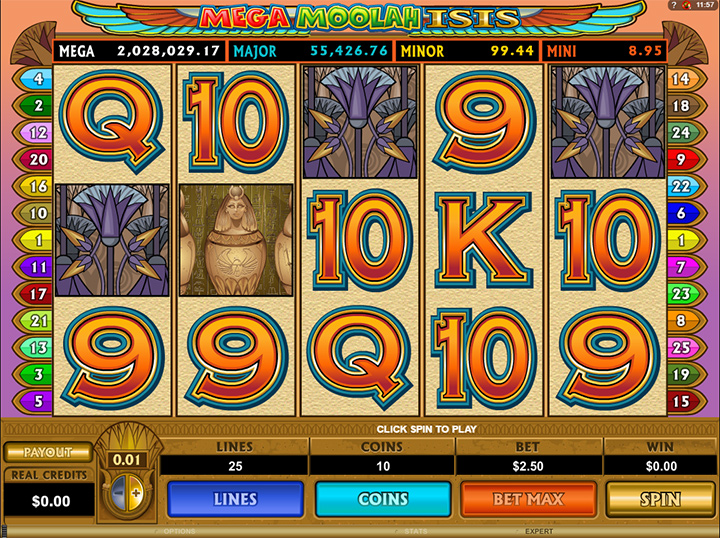 [CAPTION] Mega Moolah Isis currently has the largest progressive jackpot at Rizk Casino.
Video Poker
Rizk has 11 video poker games, which is an average amount that should keep most video poker players happy. These include all of the typical video poker games such as Jacks or Better, Deuces Wild, All American Poker and Tens or Better.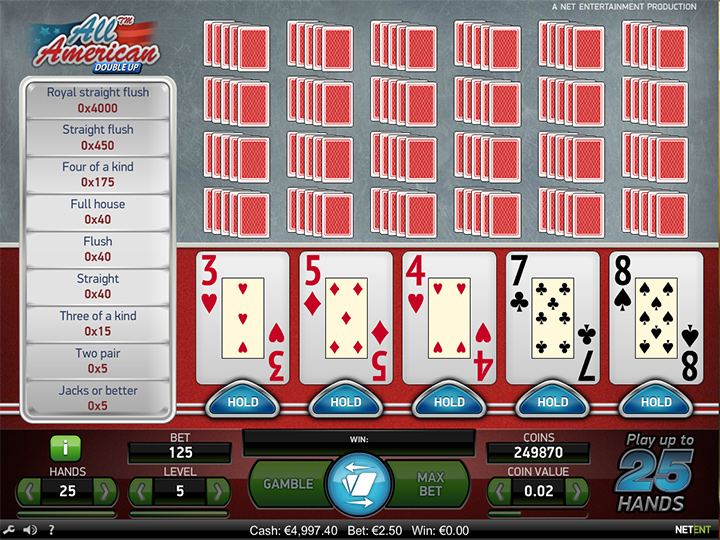 [CAPTION] Rizk Casino provides the typical selection of classic video poker games.
Table Games
Rizk Casino has only 11 table games in total with 5 types of blackjack, 3 types of roulette, 2 non-traditional card table games and 1 poker game. This is significantly less than many other casinos and we consider this selection to be poor. The total is even less impressive when we take into account the fact that 2 of these games are non-traditional table games. This being said, the games on offer are of a high quality with good graphics and lots of player options.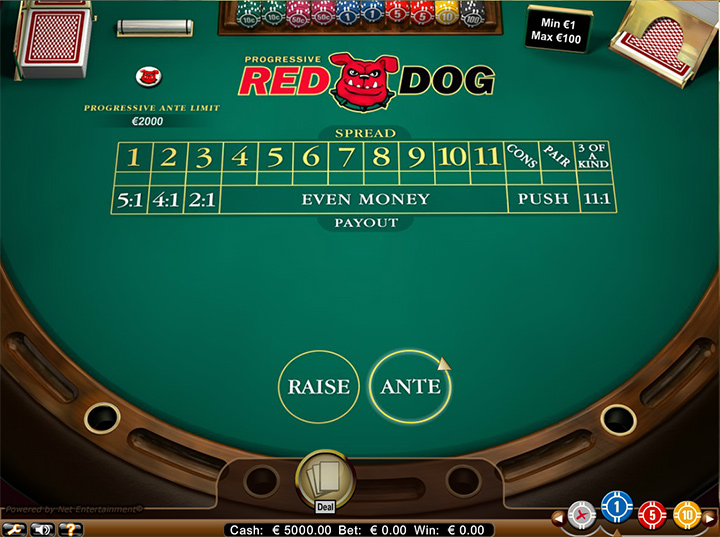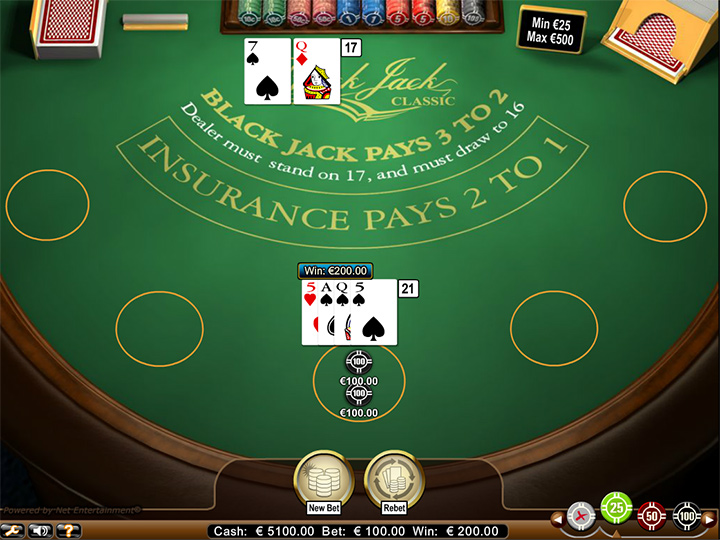 [CAPTION] Rizk Casino has two "non-traditional" table games including the Red Dog Progressive table game and a very small selection of quality table games such as VIP Blackjack.
Live Casino
Rizk Casino has an excellent selection of live games with both Evolution Gaming and NetEnt Live offering a very similar experience. Between them, these providers offer 59 live games including 35 blackjack tables, 15 roulette games, 5 baccarat tables and 4 poker rooms.
This is the largest selection of live games we have seen in some time. Both providers offer games that are played in appealing settings, with friendly dealers on easy to use gaming platforms. All in all, there is very little differentiation between these two live gaming providers. High rollers will also be happy to know that several of the NetEnt Live Roulette tables offer maximum bets of $75,000.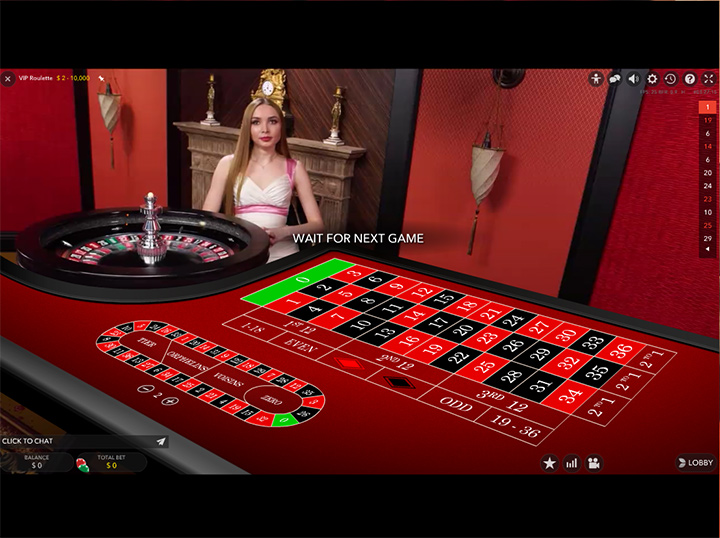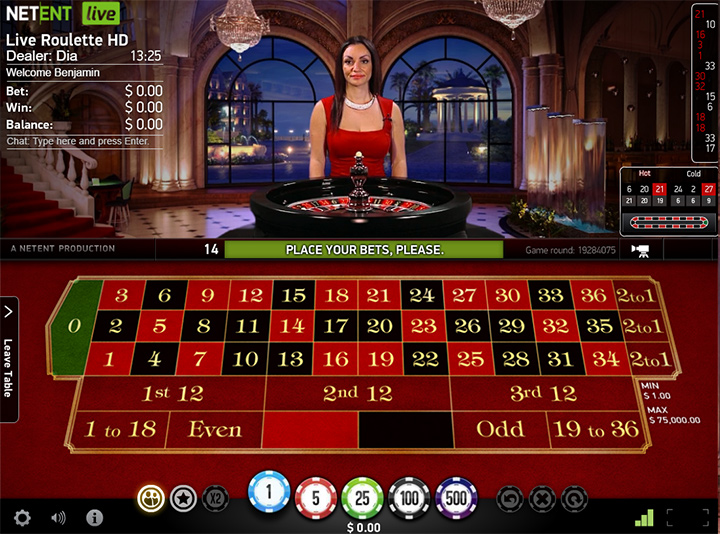 [CAPTION] Both the NetEnt Live and Evolution Gaming live platforms are good looking, player friendly and a lot of fun to play on.
The Final Word - Rizk Casino has a generally good offering of games and we like the fact that this casino uses good to high quality iGaming software providers across the board. This casino also has an outstanding live gaming offering and more than enough slots and jackpot games to keep most gamblers happy.
That being said, the casino loses marks for its very poor selection of table games. While the ones it does have are of high quality, there just isn't that many of them.
We have awarded medium-high marks in this category for quality iGaming software and a large selection of slots and live games, but points have also been deducted for the poor selection of table games.
Games Offered Score: 7.5/10
Support and Customer Service
We found the customer service at Rizk Casino to be similar to its sister casino Guts.com which was amongst the best we have experienced. It would seem that customer service is a priority for the Gaming Innovation Group across the board.
As with Guts Casino, live chat at Rizk is very quick and we experienced waiting times of no more than two minutes. Customer service operators also went over and above to assist us with even the smallest queries. Unlike some casinos, the online chat software at Rizk opens as a small message box in the same window you are playing in, making conversations and replies much quicker.
Customer service operators also waited for a significant amount of time before closing a chat window and much like the operators at Guts.com, they always asked us whether there was anything else they could help us with before closing the conversation. After each conversation, players have the option to rate and leave a comment on the customer service they received.
Email response times were lightning fast and our two test emails were both answered within an hour, this is an incredibly quick response time for an online casino.
The Final Word - Rizk Casino seem to have taken a page out of their sister casino's book when it comes to customer service. This is a great thing for gamblers, as Guts.com has delivered some of the best customer service we have experienced so far. Considering the very fast email response times, the similar level of customer service and the flawless instant chat experience, we would also award Rizk Casino full marks in this category.
Support and Customer Service Score: 10/10
Promotions and Bonuses
Rizk Casino had several promotions running at the time of our review (May 2017) including:
- A welcome bonus - 150% bonus on any deposit made up to a maximum of €/£/$ 50 and a minimum of €/£/$ 10. Players making any deposit over of €/£/$ 10 also receive 50 free spins (10 spins per day for 5 days) on a slot game.
- Pick Your Warrior promotion - every time a player wagers with €/£/$ 10 or more, they will receive one ticket for the draw. This offer is valid up to a maximum of 50 tickets. Prizes include luxurious warrior themed holidays and cash with €/£/$ 30 being awarded for the 5th to 1001st places.
- The Wheel of Rizk - every time a player wagers money, they fill up their power bar. Every time the power bar is full, players will have a chance to spin the Wheel of Rizk. Spinning the wheel gives players the opportunity to win rewards such as real money, jackpots, Rizk Race points, free spins and high-value free spins. The more levels a player achieves, the greater the potential rewards.
- The Rizk Race - this promotion runs every week and players accrue points based on the amount they level up and any bonus points gained on the Wheel of Rizk. Winners receive cash prizes.
Wagering Requirements for the Welcome Bonus
The terms and conditions for the welcome bonus are typically structured to prevent players from withdrawing it. While it is industry practice to create mechanisms that defeat the withdrawal of deposit bonuses by players, we are disappointed to see that Rizk uses similar tactics.
Players must wager the bonus amount 45 times before they are eligible to withdraw it. Like many other casinos, different games have different wagering requirement percentages, these are the following wagering percentages at Rizk Casino:
- All video slots: 100%
- All games in the 'classic slots' section: 75%
- Bloodsuckers, 1429 Uncharted Seas, Jackpot Jester 6000, Jackpot Jester Wild Nudge: 75%
- Roulette and live dealer roulette: 50%
- All other table games and live casino games: 10%
- All video poker games: 0%
It is disappointing to see video poker, table and live gaming players penalized so heavily.
It is also disappointing to see that Rizk has a €/£/$ 5 limit when it comes to gambling with the bonus amount. This is created to make the player wager many times, thus increasing their chance of hitting a long losing streak.
While this is standard practice in the industry, it is not best practice. A player would need to wager €/£/$ 4,500 to retrieve the paltry €/£/$ 100 bonus (€/£/$ 100 x 45 times wagering requirement = 4,500). When the €/£/$ 5 limit is taken into account, the player would have to wager €/£/$ 5 at least 900 times, leaving more than ample room for big losing streaks.
The above is the best case scenario if a player is playing video slots which have a wagering percentage of 100%. A player who plays roulette and live dealer roulette which have a wagering percentage of 50% would need to wager €/£/$ 9,000 to get back the €/£/$ 100.
In the worst-case scenario, where a player plays other table and live casino games, a player would need to wager €/£/$ 45,000 to receive their €/£/$ 100 bonus, which is outrageous in our opinion.
The Wheel of Rizk
The Wheel of Rizk is an ongoing promotion that allows players to spin the wheel when they sign up to Rizk.com and when they attain new levels based on their wagering totals. Spinning the wheel allows players to potentially win various cash and non-cash prizes.
While players have complained about the wheel due to its supposed low win frequency, we think it is a novel and interesting way of rewarding players for gambling. Another thing we like about the Wheel of Rizk is that the casino has removed a non-win spot on the wheel in response to negative player feedback.
[CAPTION] The Wheel of Rizk is a novel and fun bonus option. And we like the touch that the capital city of the player's country is in the background (Sydney, Australia in this case).
Rewards Program
Rizk Casino does not yet have a loyalty or rewards program, this is unfortunate considering the casino has been up and running for over a year now.
The Final Word - While Rizk has several interesting promotions running and we especially like the Wheel of Rizk, we are disappointed by the unfair bonus wagering requirements conditions.
For a casino that tries to position itself as being "player friendly" and uses the catchphrase "Real Rewards, No Bullshit" we find its bonus terms to be incongruous with the image it is trying to project.
This being said, such conditions are nothing out of the ordinary in the online gambling industry and there an option to reject the deposit bonus (strongly suggested).
Slightly above average points awarded for this criterion. On the one hand the casino has several interesting promotions, on the other hand it doesn't have a loyalty program and has onerous bonus withdrawal conditions.
Promotions and Bonuses Score: 6/10
Deposits and Withdrawals
Rizk Casino offers a range of deposit and withdrawal options. On the whole, these are quite disappointing.
Deposits
With regard to deposit options Rizk offers 5 deposit options. The minimum and maximum deposit amounts are as follows:
- Paysafe - €/£/$ 10 minimum/maximum €/£/$ 200 (5% fee)
- MasterCard - €/£/$ 10 minimum/maximum €/£/$ 5000 (2.5% fee)
- Visa - €/£/$ 10 minimum/maximum €/£/$ 5000 (2.5% fee)
- NETELLER - €/£/$ 10 minimum/maximum €/£/$ 5000
- Skrill - €/£/$ 10 minimum/maximum €/£/$ 5000
While many casinos have a deposit fee for some forms of deposit, many do not. We spoke to Rizk Casino about this and they said they had deposit fees because they were still a relatively small operation. While we understand this, it is still disappointing.
Rizk also has a very small number of deposit options when compared with many other online casinos.
Withdrawals
With regard to withdrawal options, Rizk Casino has only five withdrawal methods. They are as follows:
- Bank Wire - €/£/$ 20 minimum/maximum €/£/$ 50,000 (€/£/$ 2.50 fee)
- Paysafe - €/£/$ 20 minimum/maximum €/£/$ 200 (€/£/$ 2.50 fee)
- Visa - €/£/$ 20 minimum/maximum £5000 (€/£/$ 2.50 fee)
- NETELLER - €/£/$ 20 minimum/maximum £5000 (€/£/$ 2.50 fee)
- Skrill - €/£/$ 20 minimum/maximum £5000 (€/£/$ 2.50 fee)
It is disappointing to see that there are so few withdrawal options and that each option charges a seemingly arbitrary fee that many other online casinos do not charge.
Interestingly there is no MasterCard withdrawal option here which has the potential to be very annoying for players who gamble exclusively with a MasterCard.
We would also note that deposited money must be turned over once in order to withdraw it. This is standard industry practice to prevent money laundering.
The Final Word - Rizk has a poor selection of withdrawal and deposit options and many fees for deposits and withdrawals. While we understand that this is a relatively small and new casino, this will be of little consolation to gamblers when they go to deposit funds or withdraw their winnings.
Deposits and Withdrawals Score: 4.5/10
Miscellaneous
The Rizk Casino website has a slick, cartoon aesthetic and a genuine sense of brand identity. Captain Rizk, the mascot of the casino, almost feels like a real person and the casino has done a good job to create a vibrant and slightly irreverent persona.
The site also has lots of nice touches such as the background graphic for the Wheel of Rizk which shows a picture of Captain Rizk standing over the capital city of the country the player is in.
The layout of the website is simple and intuitive and we especially like the fact that games can be sorted according to category, alphabetical order, and iGaming software provider.
Rizk Casino does not have a downloadable version of the casino and instead utilises Flash-based instant play software. That being said, casino management told us that a downloadable version for computer would be available in the future.
Rizk Casino also has a mobile website and an app in the Apple Store for iPhone and iPad.
Conclusion
Rizk Casino is good quality casino held back slightly by its newness and small size.
The things we like least are its very small selection of table games, its onerous bonus withdrawal conditions and its limited and costly deposit and withdrawal options.
That being said, the casino has a stellar reputation and pedigree, excellent iGaming software, impeccable customer service and very cool branding.
This is a quality casino with room for growth and improvement, backed by a renowned parent company and modelled on a casino (Guts.com) that is amongst the best in the business.
If you want to get in on the ground floor at a casino that is on the up-and-up, and you enjoy a happening vibe and unique brand identity, then Rizk is the casino for you.
Oodles of potential and a bright future, watch this space!
Final Score 75/100